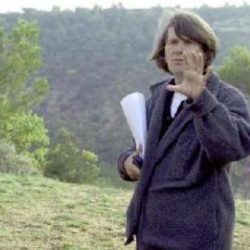 Trained by the Image Research group of the ORTF's Research Department, Michelle Porte started her career in the film industry as an assistant on feature films.
A close friend of Marguerite Duras, she made documentaries about her life and work, including "Le lieux de Marguerite Duras" (Marguerite Duras' place) and "Savannah Bay, c'est toi" (Savannah Bay, it's you, the film shows Marguerite Duras' work with Bulle Ogier and Madeleine Renaud during rehearsals for the Savannah Bay play). In the late 1970s, she published two books in collaboration with the writer.
Subsequently, she directed documentaries devoted to historical figures, painters and writers such as Virginia Wolf and Françoise Sagan. She then collaborated with cultural institutions including the George-Pompidou Centre, the Musée d'Orsay and the INA. In 2004, she adapted a novel by Marguerite Duras for the big screen: "L'Après-midi de Monsieur Andesmas" (The Afternoon of Mr. Andesmas), starring Michel Bouquet in the lead role, and Miou Miou.
She was awarded at the 3rd International Biennial of Films on Art at the Georges Pompidou Centre and won the Best Portrait Award at the Montreal Festival in 1994.
She is a member of the jury for the Marguerite-Duras Prize. In 2014, for Folamour, she directed a portrait of writer Annie Ernaux: "Words as stones. Annie Ernaux, a writer".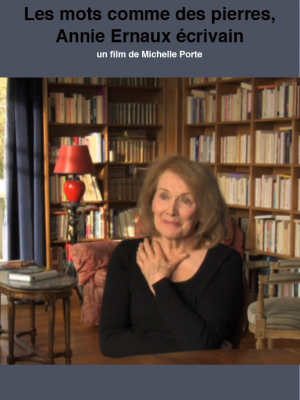 Watch the film Director Michelle Porte Writer Michelle Porte Image Caroline Champetier, Dominique Vanneste Sound Erwan Kerzanet, Laurent Douchet, Olivier Pianko Editing Laurence Miller Production FOLAMOUR – France Télévisions Diffuseur…