Once upon a time...The Traitor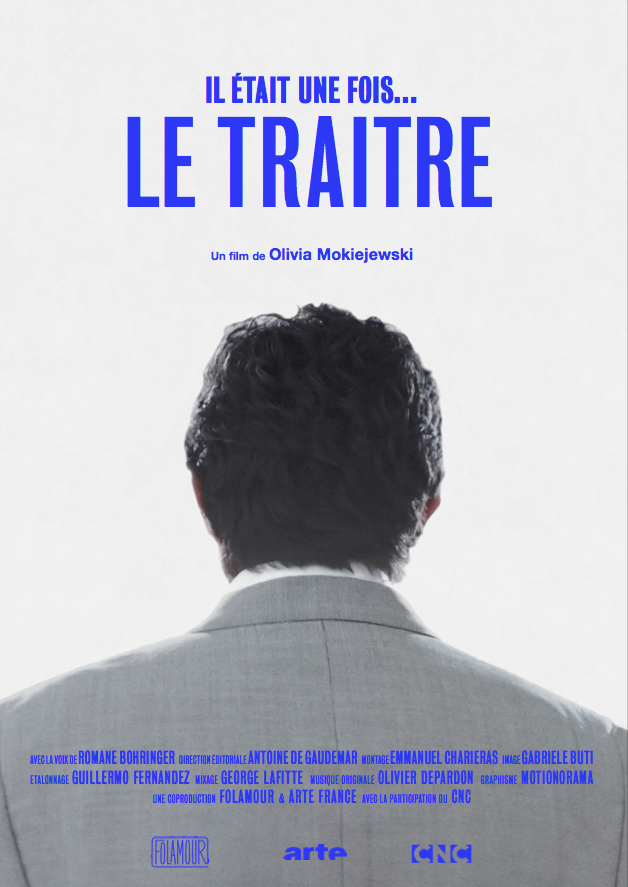 | | |
| --- | --- |
| Director | Olivia Mokiejewski |
| Author | Olivia Mokiejewski |
| Original Score | Olivier Depardon |
| Editorial manager | Antoine de Gaudemar |
| Editing | Emmanuel Charieras |
| Lenght | 52′ |
| Versions | French and English |
| Distributor | Le Petit Bureau |
| Copyrights | Folamour – ARTE – 2022 |
| Broadcasters | ARTE |
Protagonists:
Marco BELLOCCHIO, director
Saverio LODATO, mafia specialist
Salvatore CUSIMANO, journalist
Pierfrancesco FAVINO, role of Tommaso Buscetta
Pietro GRASSO, assessor judge at the Maxi Trial
Giuseppe AYALA, prosecutor at the Maxi Trial
Maria Francesca CALVELLI, chief editor
Simone GATTONI, producer
Fausto Russo ALESI, role of judge Falcone
At the age of 80, Italian filmmaker Marco Bellocchio films the Mafia, through the fate of a turncoat Cosa Nostra leader, whose revelations led to the conviction of hundreds of criminals in 1986. In this documentary, shot in Rome and Palermo, Marco Bellocchio and his team explain why and how they chose to make a film that demystifies the Mafia, far from the self-indulgent romanticism of Hollywood films about the Mafia. Judges, former defendants and Italian journalists compare their memories with the filmmaker's vision.