ONCE UPON A TIME... LOVELESS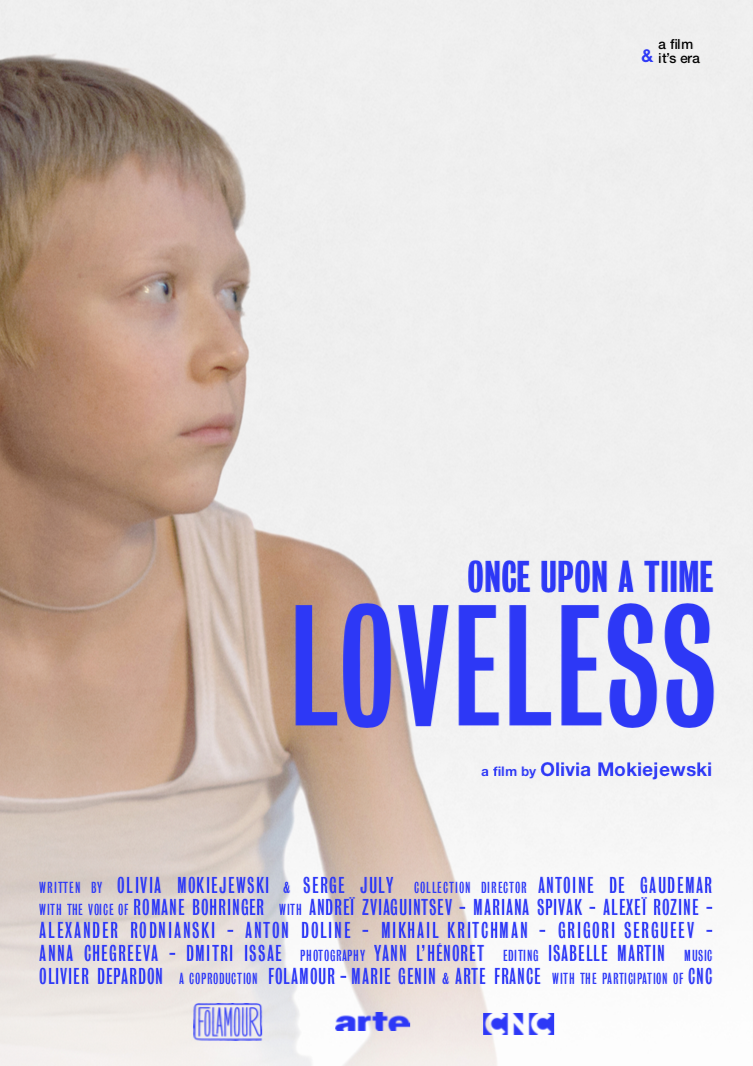 | | |
| --- | --- |
| Director | Olivia Mokiejewski |
| Writer | Olivia Mokiejewski & Serge July |
| Original score | Olivier Depardon |
| Image | Yann L'Hénoret |
| Editing | Isabelle Martin |
| Graphic design | Amélie Vappereau |
| Length | 52′ |
| Format | HDCam, 16/9e |
| Versions | French and English |
| Copyrights | Folamour – ARTE France – 2020 |
| Broadcaster | ARTE |
Protagonists : 
Andreï ZVIAGUINTSEV, director of "Loveless"
Mariana SPIVAK, actress, plays Genia
Alexeï ROZINE, actor, plays Boris
Alexander RODNIANSKI, producer of "Loveless"
Anton DOLINE, cinema critic
Mikhail KRITCHMAN, director of photography of the film
Grigori SERGUEEV, founder of Liza Alert
Anna CHEGREEVA & Dmitri ISSAEV, Liza Alert volunteers
In Moscow, a couple is in the midst of a divorce. Their unwanted and unloved son endures the situation in silence, until the day he disappears on his way home from school…Jury Prize at Cannes in 2017, "Loveless" is a dark portrait of Putin's Russia. This documentary, shot entirely in Moscow, shows how "Loveless" is a critique of contemporary consumerist individualism and confirms the place of Andreï Zviaguintsev as the leader of new Russian cinema.